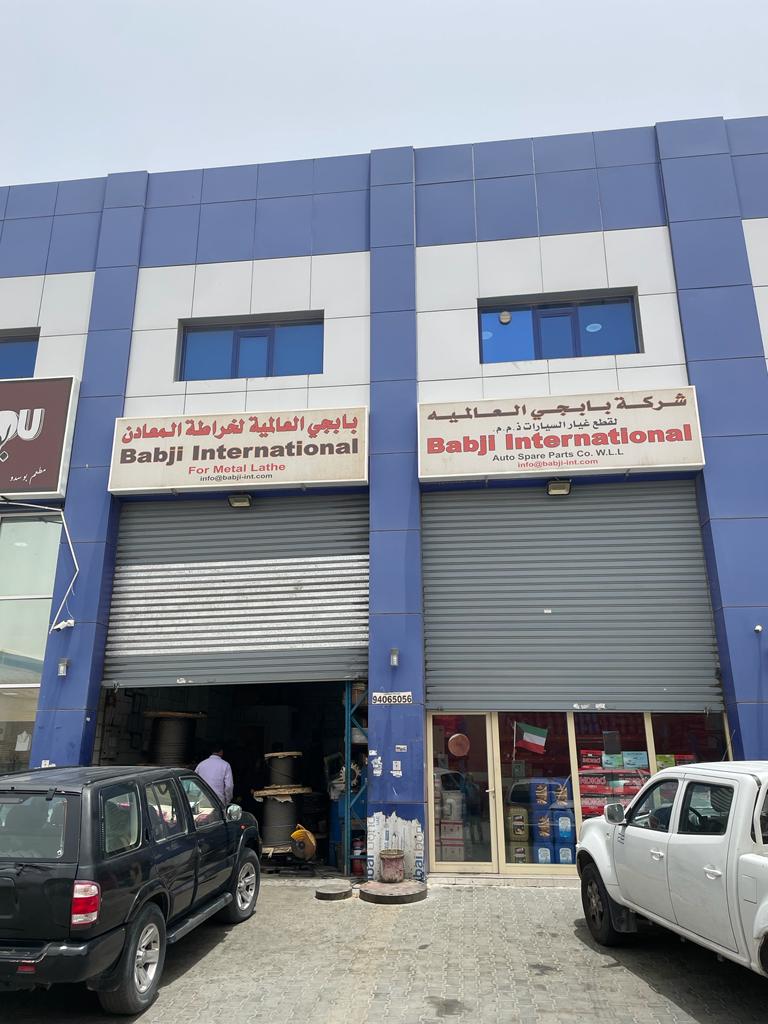 Babji International
About Us
Welcome to Babji International, your trusted distributor of auto vehicle batteries, engine oil, and a wide range of spare parts. Founded by Habib Amula and Mufaddal Kanchwala, we are committed to delivering high-quality products to meet your automotive needs.
At Babji International, we understand the importance of reliable and efficient performance in the automotive industry. That's why we specialize in providing top-notch batteries that ensure a consistent power supply for your vehicles. Whether you need batteries for cars, trucks, motorcycles, or other automotive applications, we have you covered with our extensive range of products.
In addition to batteries, we also offer a comprehensive selection of engine oils. We recognize that proper lubrication is crucial for the smooth operation and longevity of your engines. That's why we source only the finest oils from reputable manufacturers, ensuring optimal performance and protection for your vehicles.
As your trusted distributor, we take pride in offering a wide range of spare parts to support your automotive maintenance and repair needs. From cargo lashing belts to wire ropes, hooks, and slings, we provide high-quality solutions that ensure the safety and efficiency of your cargo handling operations. Our spare parts are sourced from reliable suppliers, guaranteeing durability and reliability in every product we offer.
At Babji International, we prioritize customer satisfaction above all else. Our dedicated team is always ready to assist you in finding the right products that fit your requirements. We strive to build long-term relationships with our clients by providing exceptional service, competitive pricing, and timely deliveries.
With years of experience in the industry, we have developed a strong network of trusted suppliers and manufacturers worldwide. This enables us to offer a diverse range of products and ensure their availability at all times.
Explore our website to discover our extensive product catalog and make your purchases with ease. We are continuously expanding our inventory to cater to the evolving needs of the automotive industry.
Thank you for choosing Babji International as your preferred partner for auto vehicle batteries, engine oil, and spare parts. We look forward to serving you and contributing to the success of your automotive ventures
Building on our initial success, we expanded our product line to include lubricants. As wholesale dealers of SUNLUBE, LUBEON, and BESTONE lubricants, we offer an extensive range that includes hydraulic oil, coolant, fuel engine oil, and diesel engine oil.
In 2009, we took another significant step by establishing the Wire Rope Division. This division showcases our diverse selection of lifting accessories, such as wire ropes, lifting chains, lifting hooks, lifting shackles, and wire rope slings.
Our mission is to deliver excellence in every aspect of our business. We strive to develop and distribute products that exceed customer expectations, provide superior value, and promote a sustainable future. We aim to foster long-term relationships with our customers, suppliers, and partners based on trust, integrity, and mutual growth.
Our highly professional staff has played a crucial role in successfully executing our business strategies, allowing us to establish a strong presence in the Kuwait market. At BABJI INTERNATIONAL, we are committed to providing exceptional products and services to our valued customers.
We are committed to maintaining the highest level of quality across our product range. Our stringent quality control measures encompass every stage of the production process, from sourcing raw materials to final packaging. By adhering to internationally recognized standards and employing state-of-the-art manufacturing techniques, we guarantee that our products meet the most stringent quality requirements.
Customer satisfaction is at the core of everything we do. We prioritize understanding our customers' needs and go the extra mile to provide personalized solutions. Our dedicated customer support team is readily available to address inquiries, resolve issues, and ensure a seamless buying experience.
We believe in the power of collaboration and welcome partnerships with like-minded individuals and businesses. If you share our values and are interested in working together, we invite you to join us on our journey.
Thank you for choosing Babji International. We look forward to serving you and exceeding your expectations.
Contact us today to learn more about our products and services.